Carnevale: Scorpio Marksman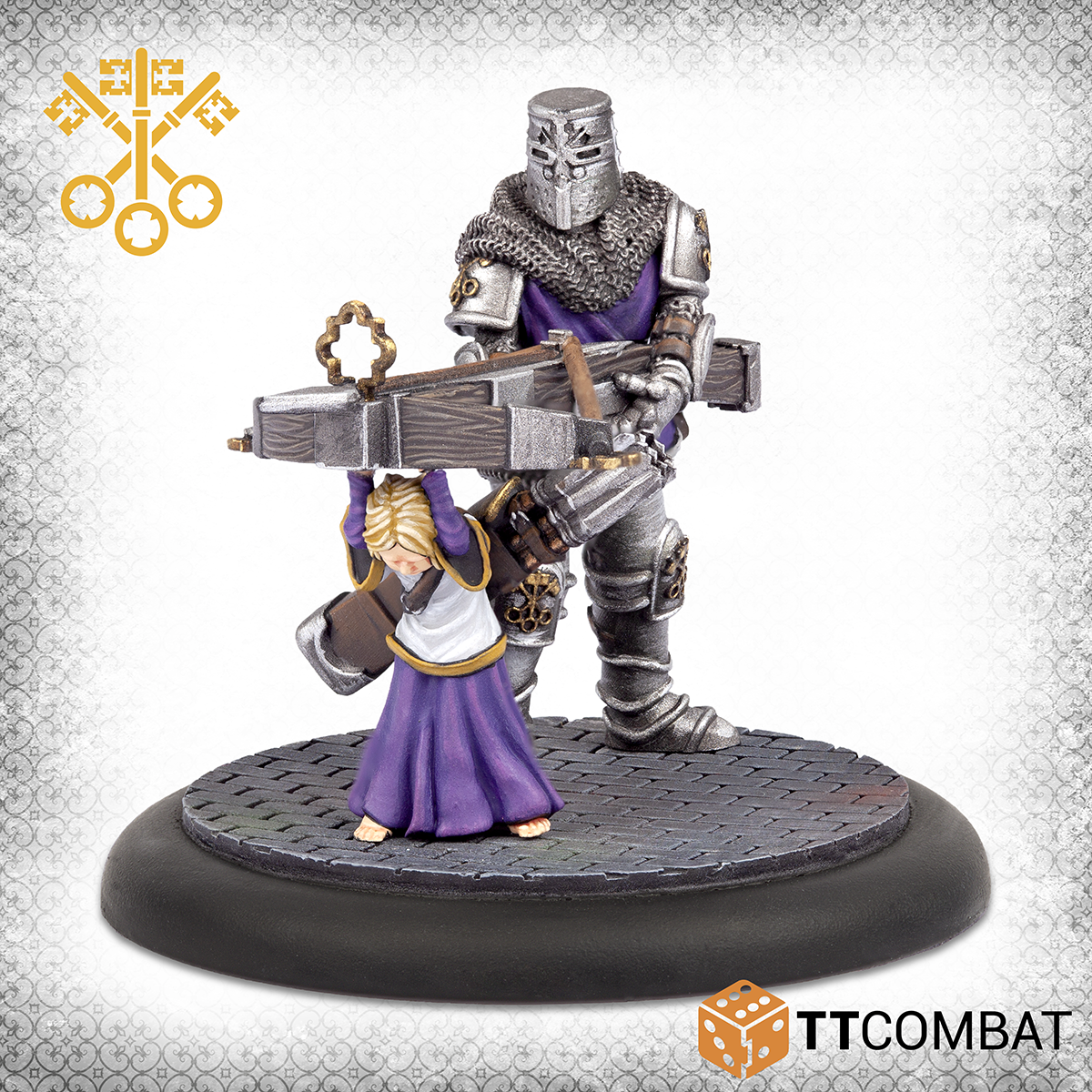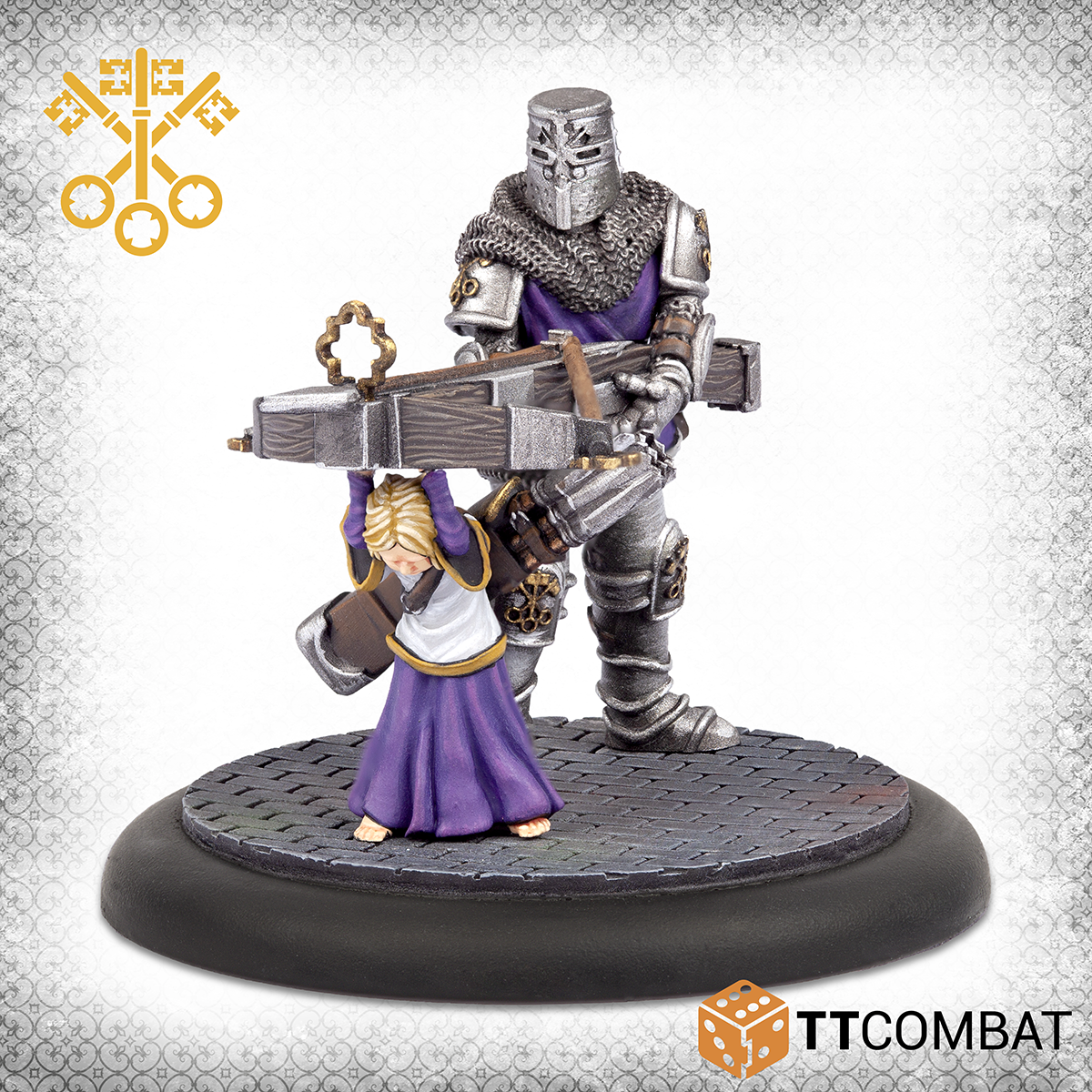 Released on: Dec. 1, 2018
Barcode: 5060850179214
Published by TTCombat
Games:
Factions:
Categories:
2

at Valhalla Hobby: CG&T Verona
This set contains a Scorpio Marksman, along with his little helper. From heavy plate armour and a classic crusading helmet, all the way to the robes of the Altar Boy, this model is a fantastic painting project!
Such a big crossbow is extremely handy in Carnevale. The Vatican aren't the fastest gang around, but when you can carry a scorpio to battle, who cares? Effective sniping from a distance is great, and doubled with the fact that you can knock enemies backwards with the force of the bolts, it makes the Scorpio Marksman an excellent choice to help dictate the flow of battle.
Contains 1 resin miniature and 1 plastic base. Cobblestone base pictured not included.
Resin miniatures supplied unpainted and unassembled. This kit will require cleaning and assembly, and could need some small holes filled.