BattleCon: Devastation of Indines (Remastered)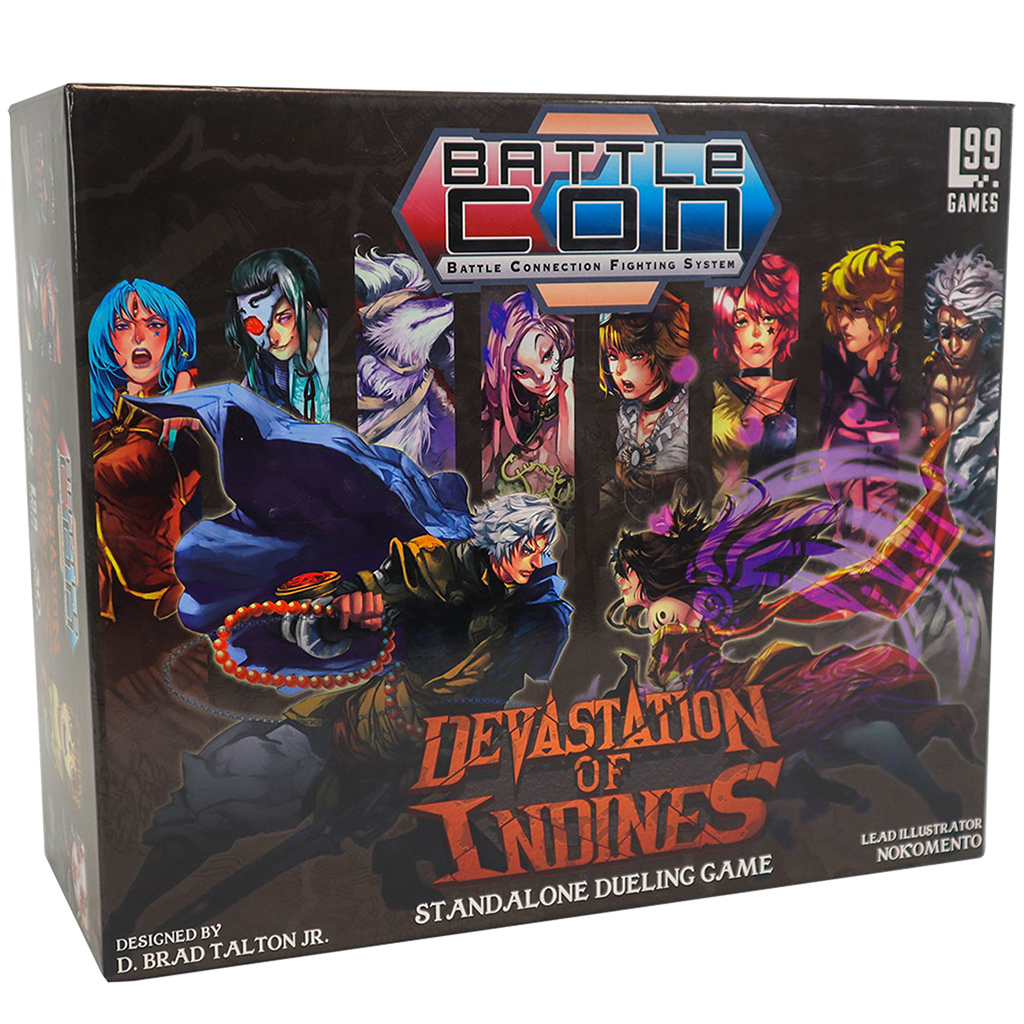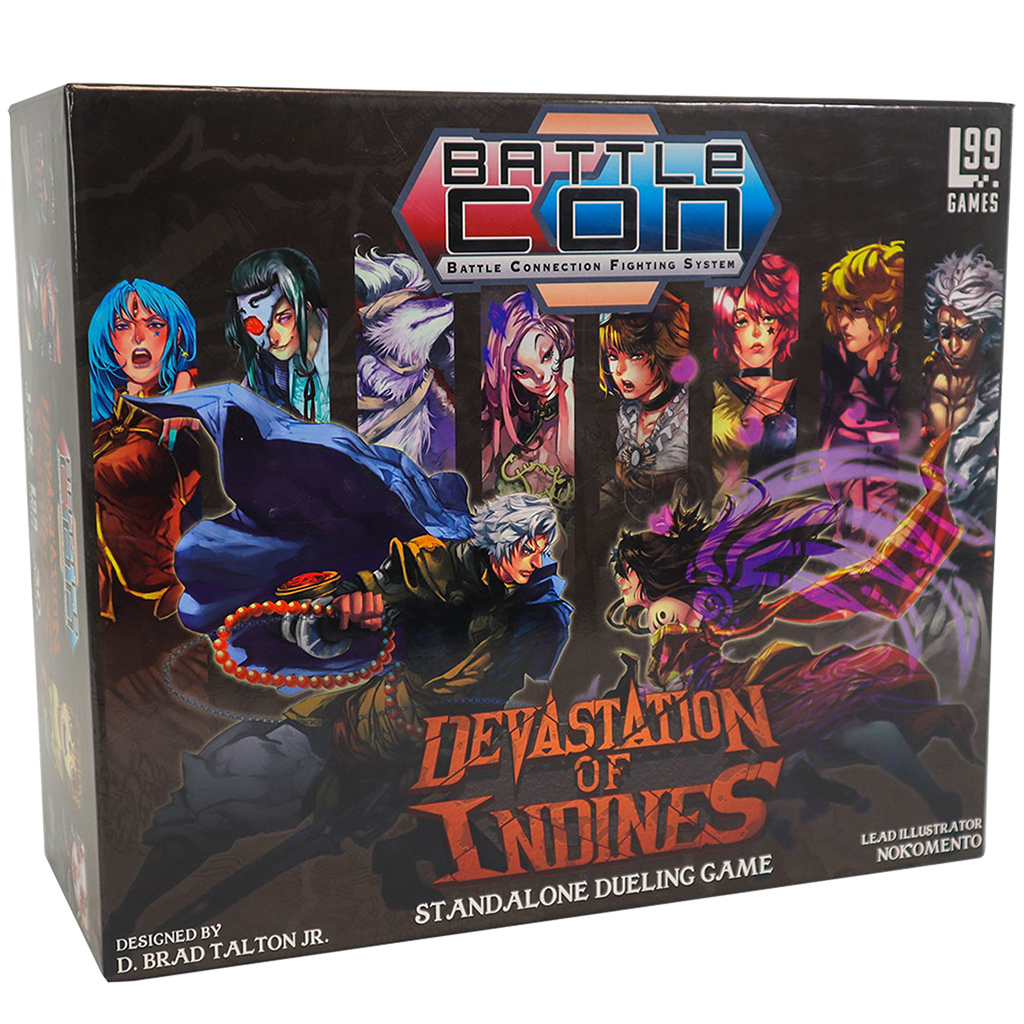 Released on: April 22, 2022
Published by Level 99 Games
Games:
Categories:
0

at Valhalla Hobby: CG&T Verona
BattleCON is a head-to-head battle card game that simulates the action and tactics of a one-on-one fighting game. Each player chooses one fighter from among a vast, diverse cast from the World of Indines, and does battle against an opponent's fighter. Going on strong since 2011, BattleCON has since become a worldwide sensation, attracting fierce competitors from all across the globe!
BattleCON: Devastation is the biggest and most fully-featured box in BattleCON's long history. Containing 30 fighters, 5 different play modes, 6 solo/co-op dungeons, and 4 massive boss battles, Devastation is one of the most full-featured tabletop games ever realized. Now, you can experience this classic title again, fully revised and better than ever before.